To preview self published books simply click on the underlined titles.
Then click on preview. To enlarge book, click on the


arrow. Then you can view the entire book.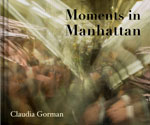 "Moments in Manhattan"
A tour of people, places, nature and more in NYC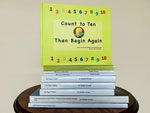 "Count to Ten Then Begin Again" (2018)
A counting book for young minds to encourage creativity, fun and knowledge. Simple activities can include recognizing numbers and colors, learning to count, matching pictures, reciting simple catchy rhymes and more!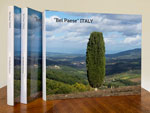 "Bel Paese" ITALY" (2014)
Experience Rome, Florence, Venice and the rolling hills, vineyards and walled cities of Tuscany
"Yellowstone and the Grand Tetons A Sojourn in Our Awesome National Parks" (2012)
Our national parks are a wondrous gift from nature. Places everyone should have a chance to see. Take a virtual trip with me, a short spring visit when wildflowers are popping out and animals are birthing..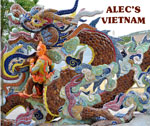 "Alec's Vietnam" (2011)
After visiting my son, who moved to Vietnam to teach and study the culture, I felt compelled to put this book together for him. What a dynamic country with such nice people! Although the format is similar to a family album, it turns out this is a book everyone can enjoy.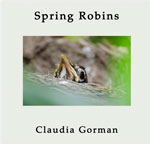 "Spring Robins" (2019)
This is the story of a robin's eggs hatching and the baby robins' first few weeks of life. It's both wondrous and educational for all ages.
All books can be viewed online by clicking on the links. All books are for sale and can be viewed in their entirety by clicking on the link.
Feel free to contact me for assistance.