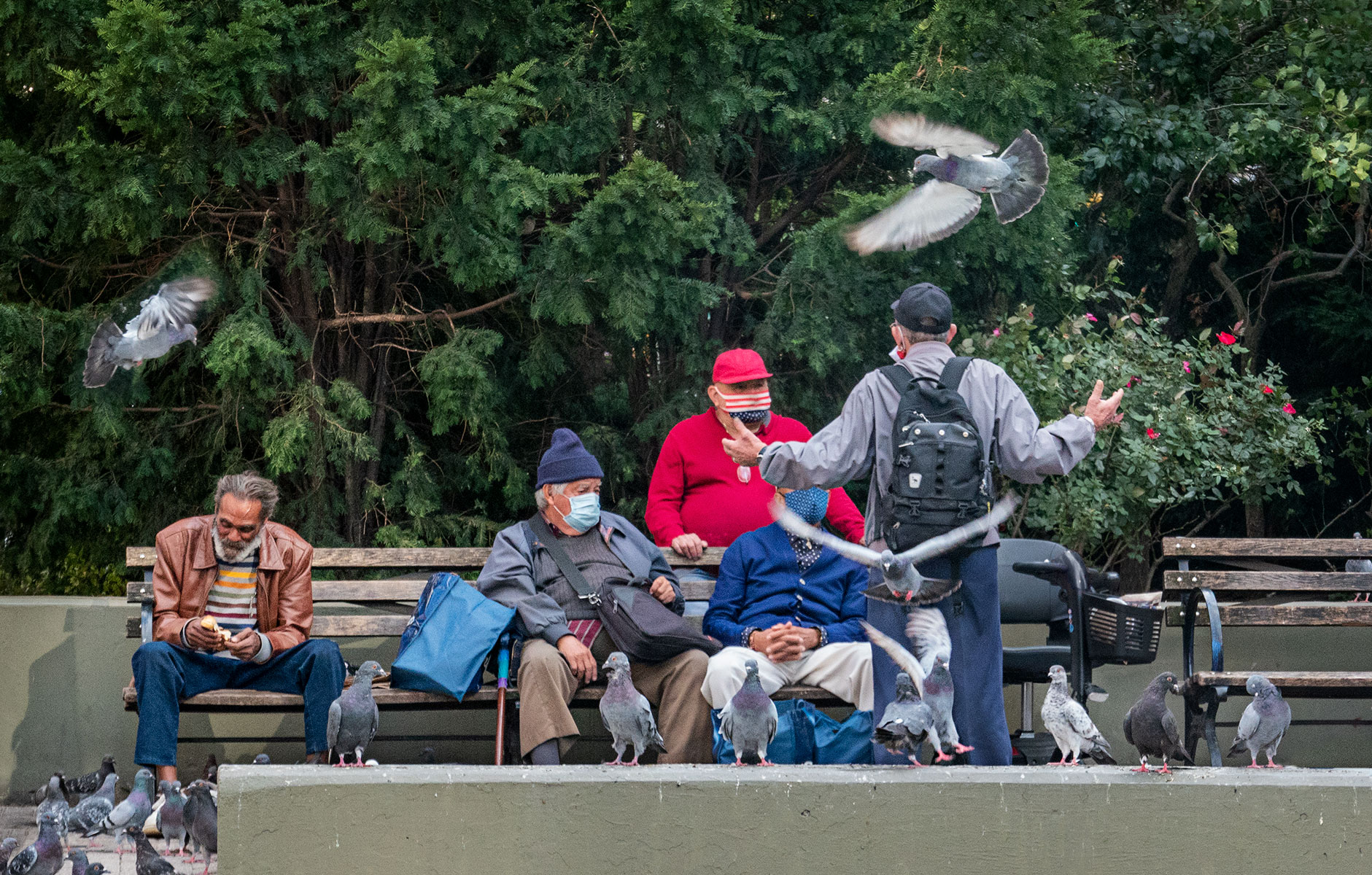 Hood Gathering is an image displayed at an exhibit entitled Art on the Corner. Presented in windows of an empty retail space at 2780 Broadway (and West 107th Street) on the Upper West Side of Manhattan, it can be viewed any time of day through September 6th.
Art on the Corner seeks to reflect and celebrate the neighborhood during the challenging times of the pandemic and harness the power of art to provoke thought, inspire and unite with a range of media including photography. I was honored to be one of the artists selected. You can also see the exhibit virtually on their website.
With pigeons aflutter and local people conversing, this photograph was taken on the Broadway Mall at 95th Street [September 2020]. It is a limited edition archival pigment print. Image size is 12.75 X 20″. Matted, it is displayed in an 18 X 24″ frame (with no glass) for $400. Hood Gathering is also available smaller or unframed. Please see my contact page to email for more information.
You can see more images of NYC on my website if you click on the galleries page (Moments in Manhattan and Mother Nature in Manhattan). Check out my book page for a self published book entitled Moments in Manhattan. Click on the link to view it in its entirety.